The theme of 2023's Black History Month was 'Saluting Our Sisters', choosing to remember the black women who played a key role in inspiring change and contributing to British society throughout history.
There were events held across our diocese to commemorate Black History Month, including Saturday movie sessions, and a Desert Island Discs style event at Seasalter Christian Centre, aimed at secondary school aged children, featuring Bishop Rose Hudson-Wilkin.
On Sunday 29 October the Desert Island Discs event saw the children share food with Bishop Rose and heard her personal favourite Caribbean calypso 'Feeling Hot Hot Hot!'.
This gave Bishop Rose an opportunity to speak about her upbringing in the Caribbean and her experience in the Church as a person of Global Majority Heritage.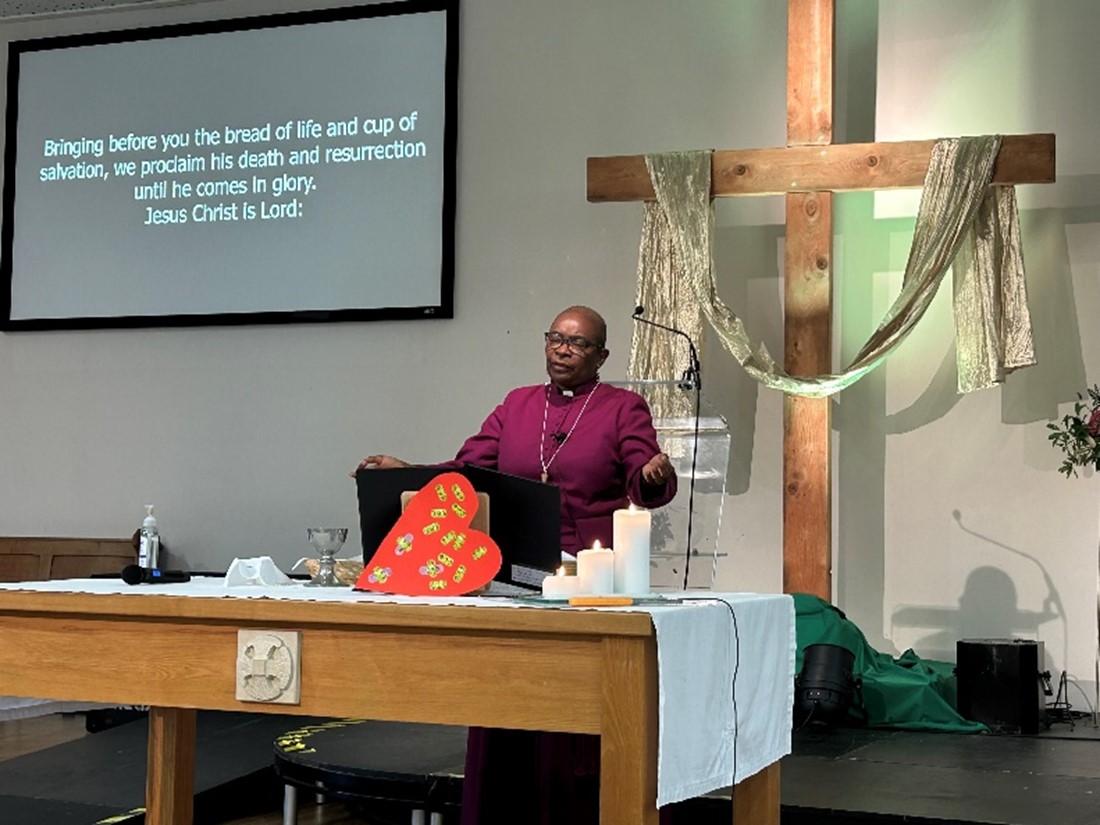 Children at the event got to ask Bishop Rose a variety of questions, including: 'If you were to write a letter to your younger self now, what would you say?'.
Talking about the event, Churchwarden Alison Fuller said: "Sometimes someone's status can get in the way of forming relationships.
"Rose allowed us to see that she is, like us, a child of the Most High God, being obedient to His call."
There are a number of Church of England Black History Month liturgical resources that you can access all year round.
The Church of England are also seeking nominations for members of the church community who have stood up against racial injustice and been pioneers in steering forward the progression of racial justice in The Church of England.
Nominations of individuals and groups that have significantly contributed to racial justice in the Church, in any time period, should be sent by 30 November 2023 along with a 200-500 word biography including their Church-related activities to racialjusticepioneers@churchofengland.org
A celebration of these pioneers is expected to take place in February 2024, to coincide with Racial Justice Sunday.