Thank you to all who came to the first of our roadshows in Thanet, Stour Valley, Ashford and East Bridge deaneries. The roadshows are an opportunity for us to gather to discuss our 2030 strategy as well as more practical matters such as budgets.
At each event Bishop Rose set out the growth strategy for the diocese with reflections on the generosity and joy that she witnessed on her recent visit to the dioceses in Madagascar.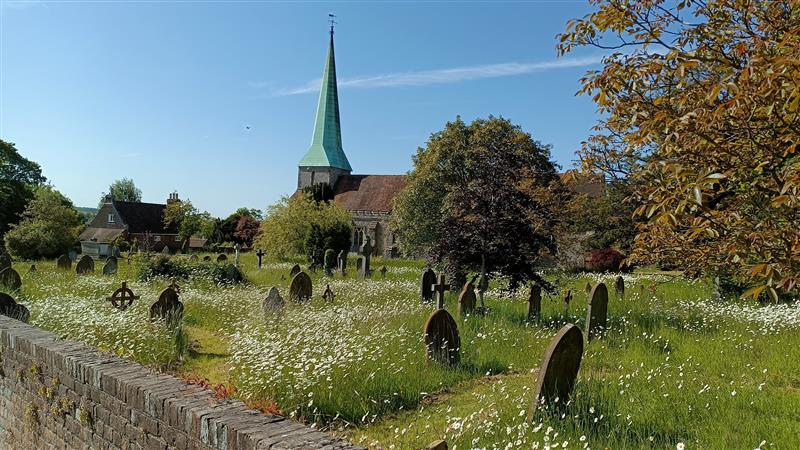 St John the Baptist, Barham (c) Michael Keeler-Walker
Bishop Rose said; 'It has been wonderful to engage with a variety of people in different parts of our diocese and to hear signs of growth and flourishing. We have been reflecting on the parable of the mustard seed and how tremendous growth can come from something seemingly small and insignificant and we are truly seeing this happening across our communities.'
Attendees had the chance to choose a workshop relevant to them where they could discuss ideas such as reimagining ministry, welcoming children and young people, and engaging with financial planning.
The questions and challenges posed for churches and PCCs as a result of our three bold outcomes are:
How will you increase the number of children and young people in your parish?
What sort of new worshipping community will you create, and how will you do this?
What does new life look like in your church?
There also were opportunities for encouragement as we shared stories of 'green shoots' in our church communities from one congregation where over half are under 18 to adult baptims at Pentecost.
One attendee said; 'I reluctantly came this evening expecting to hear about church administration but I have heard us talking with passion about the Gospel and Jesus instead. I'm very busy and it would have been easier to stay at home but I'm really glad I came.'
The roadshows are especially helpful for clergy and parish officers but everyone who wants to find out more about the life of the church in their area is welcome to attend.
More roadshows are planned in coming weeks. Do come along:
w/c 25 September – Sittingbourne, Dover, Romney & Tenterden, Reculver
w/c 4 October – Elham
w/c 9 October – Ospringe, Sandwich, Weald
w/c 16 October – Canterbury, Maidstone (with North Downs)
More details are available on our calendar
You can find out which deanery each church belongs to on the A Church Near You website.