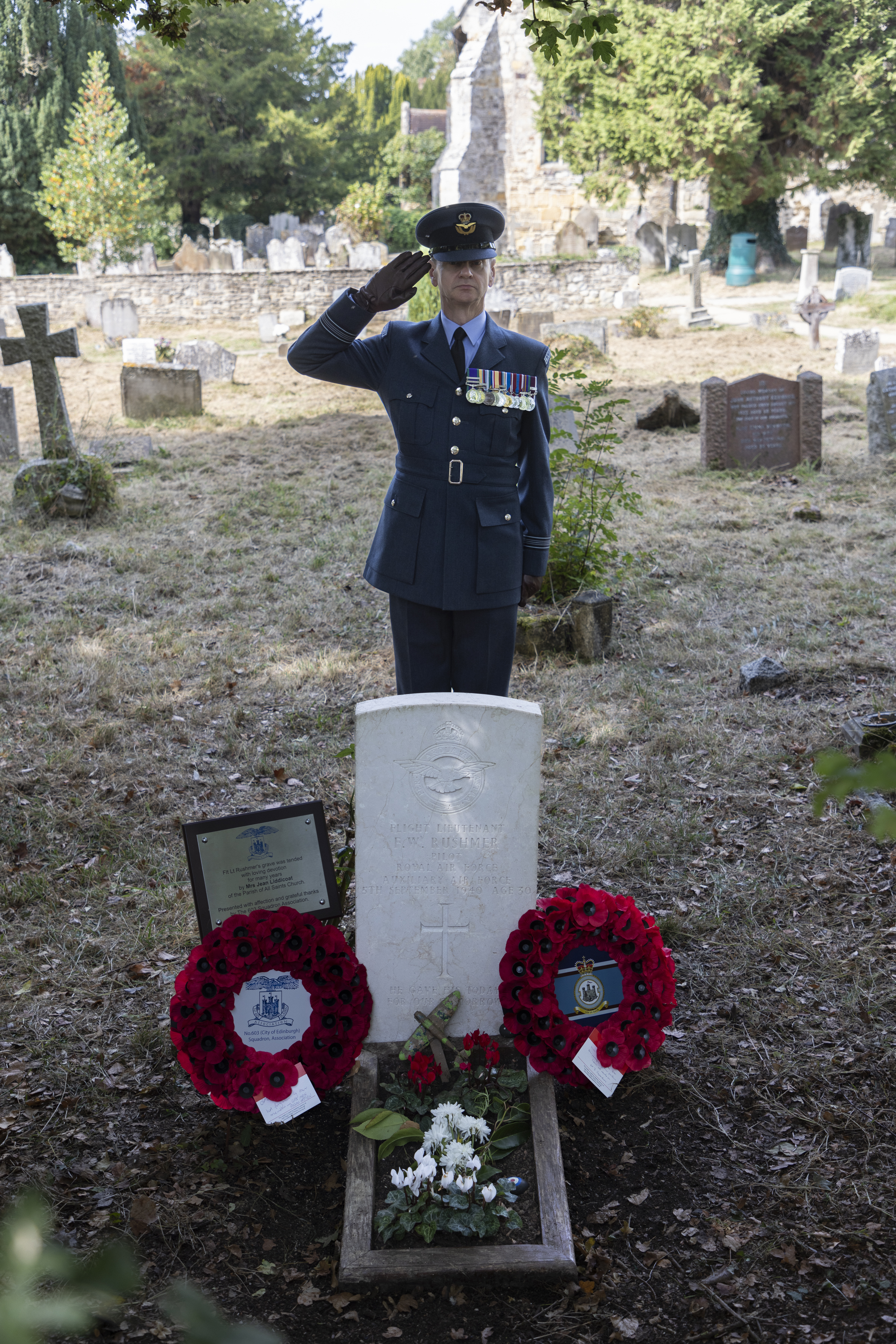 A plaque was unveiled on Sunday at All Saints Church Staplehurst to honour the life of Jean Liddicoat, who helped identify a fallen RAF pilot after he landed in the churchyard in 1940.
After painstaking research, Jean discovered that the fallen man was Flt Lt Freddie Rushmer.
The campaign to find the identity of the unknown airman began in 1989, with his three surviving sisters being traced by Andy Saunders.
They positively identified a pocket watch found at the site in 1970, recognised as belonging to the fallen pilot.
Upon identifying the grave, Jean played a key part in having the headstone changed so that it was attributed to Flt Lt Rushmer.
Even after the disbandment of his squadron (No.603 – City of Edinburgh), Jean tended to his grave with respect and devotion.
The plaque was laid by 603 Sqn and Association personnel at the ceremony on Sunday 10 September 2023.
Picture: Crown Copyright