Click on the links below for more information about the different ways to give.
To help encourage people to give we need to provide the right mechanisms. The more options we can offer and the easier it is for people to give, the more success there will be.
When considering how to improve your giving mechanisms look closely at what your church is currently doing and think about the following:
How do you invite visitors to give financially to your church?
Imagine you are new to your church, how easy is it to start giving regularly?
Who do people need to speak to?
Is it clear on your church website or AChurchNearYou page?
Consider how you normally give to charity outside of church. Is it different and if so, are there ideas that you could think about introducing to your church?
Does your church use technology like contactless devices or an online giving platform?
Contactless giving enables people to give to your church quickly and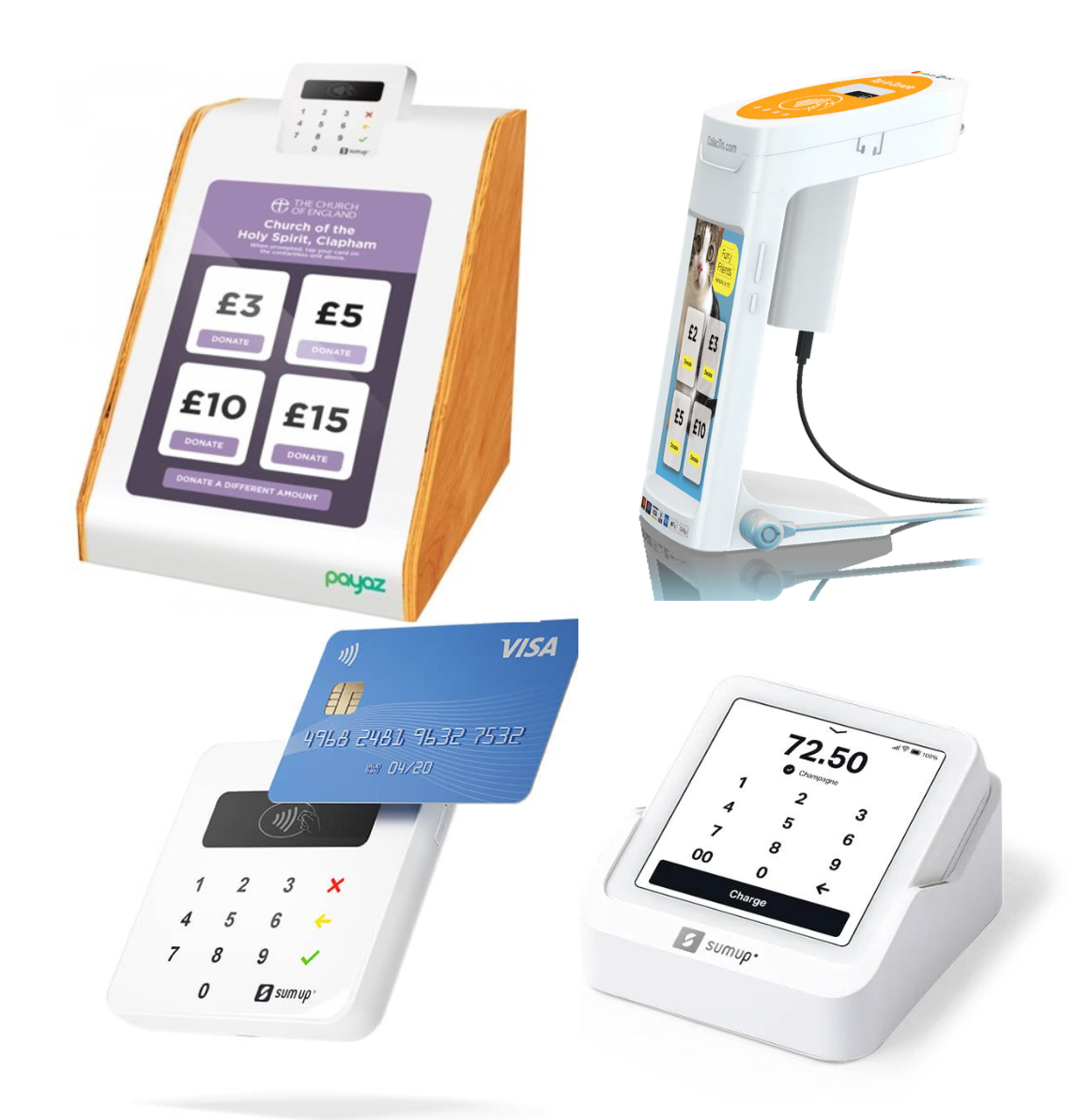 easily by debit or credit card.
People carry far less cash than they used to and more and more payments are now made by contactless or card payment. It is important that our churches enable people to give by contactless giving too.
Contactless giving is not a substitute for regular planned giving (such as via the Parish Giving Scheme), but it offers visitors to your church an opportunity to give and offers your church the ability to accept fees for baptisms, weddings and other occasional offices by card.
Consider whether you want a basic contactless device (such as a Sum Up air or Sum Up solo) for collecting fees or whether you want something with more of a presence to help to encourage generous giving (such as a Payaz or CollecTin). You can find details of different contactless devices available at a discount and with preferential transaction rates on the Parish Buying website.
Online giving enables people to give to your church through your church website or social media page, making it easy for people to give. Recommended platforms for churches are Give A Little,Stripe and Sum-Up. Details of how to get started are available here via Parish Buying.