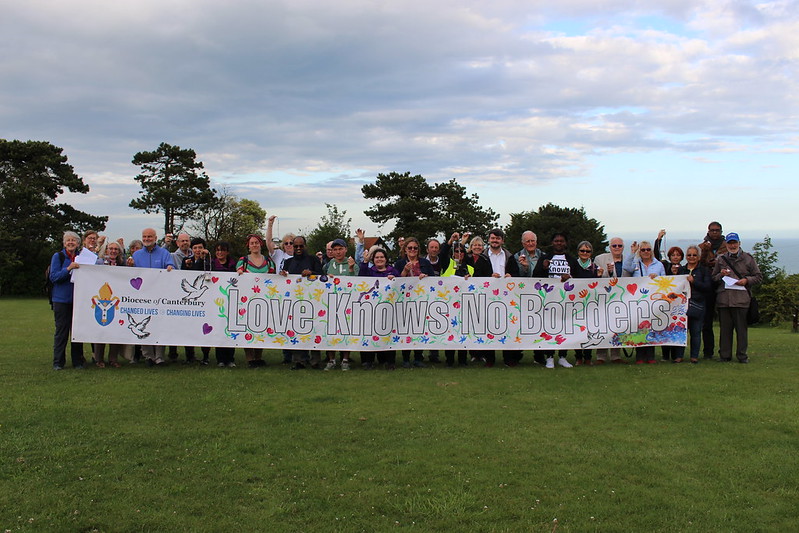 The work of the Social Justice Network team is at the heart of the diocesan vision that we are 'changed lives changing lives', as we help to transform our communities through social action. The expertise of the core team will continue to work with the diverse, knowledgeable, and passionate people in our parishes and deaneries, through campaigning and community engagement, as well as encouraging, supporting, and advising on parochial and deanery projects and plans that seek to help the most vulnerable in our society. The team runs a portfolio of projects working with the poor and homeless, people released from prison, refugees and asylum seekers in Kent and France, victims of trafficking and slavery, rural communities and those living with disabilities, and community initiatives of various kinds.
The Social Justice Network will bring people in the diocese together to share best practice and build capacity in Christian social action. We will deliver work through innovative partnerships with other charities, voluntary organisations, and local authorities. We aim to improve access to resources, make local work more effective, and help us all to respond to the social challenges in our diocese.
Get in touch with us via the email addresses below or call us on 01227 459401.
Revd Dr Jonathan Arnold – Executive Director
Karen Carolan-Evans – Network Officer
Domenica Pecoraro – Kent Refugee Officer
Anastasia Skelton – Homes for Ukraine Support Worker
Kelly Napier – Break the Cycle Support Manager
Helen Netherton – Connecting Canterbury Lead
Bradon Muilenburg – Refugee Project Officer, Northern France
Val Wallis, MBE – Chair of Trustees
Revd Jo Richards – Chaplain to the Homeless
Our Trustees
Val Wallis - Chair of Trustees
Jonathan Arnold
Will Adam
Jeremy Cross
Miranda Ford
Tim Woolmer
David Kemp
Carol Smith
Karen Adams
The Social Justice Network is a registered charity No: 1159936, and a UK Limited Company No: 8763875